Remembrance Garden
UUCSR has a centrally located area for memorializing members and friends, and for honoring individuals or occasions. A variety of sizes of engraved bricks are available for installation in the winding paths through the flowers, shrubs and trees of the Remembrance Garden.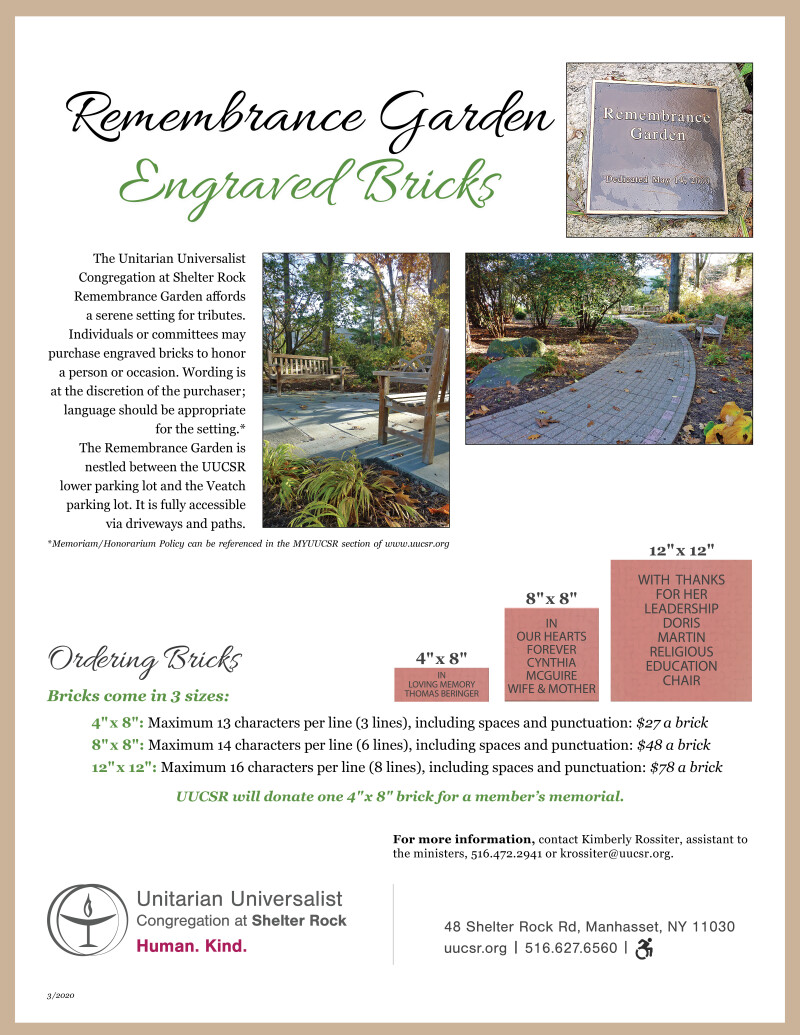 The Unitarian Universalist Congregation at Shelter Rock Remembrance Garden affords a serene setting for tributes. Individuals or committees may purchase engraved bricks to honor a person or occasion. Wording is at the discretion of the purchaser; language should be appropriate for the setting. UUCSR does not maintain a cemetery.
The Remembrance Garden is nestled between the UUCSR lower parking lot and the Veatch parking lot. It is fully accessible via driveways and paths.
For more information, please contact Ministers Assistant Sharyn Esposito or .