Women's Group
THE MISSION OF THE UUCSR WOMEN'S GROUP STATES: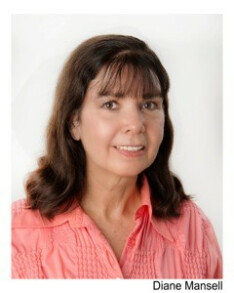 This group functions under its own guidelines in planning and presenting programs, but it is responsible to the Board of Trustees. It shall elect its own officers. (Bylaws 8.2 A.6). Women's Group provides support for women in personal, spiritual and life transition issues, and sponsors educational and cultural programs to enrich women's lives. We are actively engaged in the advancement of women's issues, such as pay equity, reproductive freedom and the amendment for equal rights under the law. Women's Group hopes to add its own dimension to the spiritual life of the church by its exploration of feminist theology in combination with our ministers. We have several social action events and fund raisers throughout the year and many social activities.
We would have every arbitrary barrier thrown down. We would have every path laid open to Woman as freely as to Man. Were this done…we believe the divine energy would pervade nature to a degree unknown in the history of former ages, and that no discordant collision, but a ravishing harmony of the spheres, would ensue.
Margaret Fuller, 1810
March is Women's History Month
Sunday, March 6, 2022 | 9:00 am | Light Breakfast followed by 11:00 am Worship Service titled, Women's Renewal, led by Rev. Dr. Natalie Fenimore. Come explore stories of women's wisdom, growth, and renewal as they age. We'll share some of the life lessons of older women and reflect on the many gifts which they offer.
This Service is an onsite service, also available livestreamed. The Worship Room, Art Gallery, and Social Hall provide ample distancing during the Service. View online at www.uucsr.org/worship, on Facebook, and YouTube. Available thereafter on the same platforms and as podcasts. Visit www.uucsr.org/podcast. Also aired on NSTV. Watch live with other members and newcomers at the Sunday Morning Experience. See uucsr.org/calendar for link.
Women Talk Daytime
First and Third Thursdays | 3:00–5:00 pm | Sari Flesch, Facilitator
First Thursday monthly topic is always Current Events that impact the lives of all women of all faiths.
Topics for third Thursdays are provocative issues of special interest to women.
Visit UUCSR.org/calendar for topics and links. Everyone is welcome to join Women Talk Daytime.
T.G.I.F. (Thank Goddess It's Friday)
First Fridays Monthly | 7:00 pm | Join via Zoom
Visit UUCSR.org/calendar for topics and links.
Women's Film Discussion Series
Third and Fourth (or fifth if occurs) Fridays monthly | 7:30 pm
With new co-hosts Maria Ceraulo and Victoria Pilotti, Center for the Women of New York
Visit UUCSR.org/calendar for film titles, discussion leaders' name, and links.
2021-2022 Women's Group Booklet
2017, January Women's March
2017, January Women's March