Write for Rights
WRITE A LETTER, CHANGE A LIFE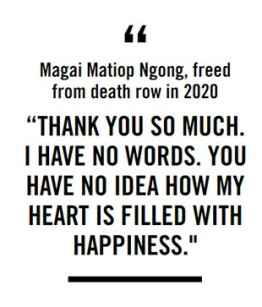 Write For Rights is Amnesty International's largest annual human rights campaign. People like you around the world write letters on behalf of people who need urgent help. People like Nassima (pictured) who has been locked up since 2018 for protesting against the 'male guardianship' system in Saudi Arabia. Through the power of collective action, your letters will help convince government officials to free Nassima and other people unjustly imprisoned or facing abuses.
Each year the UUCSR Social Justice Committee sponsors participation in the Write4Rights Campaign organized by Amnesty International. This year we take the campaign on-line!
To participate, follow these easy steps:
Choose a political prisoner(s) from the list below. Study the individual's case sheet available by clicking on the person's photo to become familiar with his/her experience. Using the information in the case sheet, write a letter of your own composition. You can also copy the letter provided in your own handwriting. (Access the letter by clicking on 'Sample letter' below the words TAKE ACTION.) You can also print the letter and sign it. Address an envelope using the information on the individual's case sheet. For international addresses, add $1.15 in postage or 3 forever stamps. Add your return address to the envelope. You may get a response.
Write a card of support to the individual and family member(s) listed on the case sheet. Sign your name and your country. Address the card using the information on the individual's case sheet and add the appropriate postage. Add your return address. You may get a response from the individual and family members.
Mail your letters by January 31, 2021.
Report your letters at this address: https://write.amnestyusa.org/impact/