The Edward Miller Memorial Music Scholarship Fund
The Edward Miller Memorial Music Scholarship Fund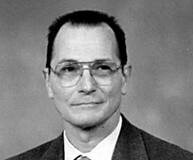 Founded by the Music Committee of the Unitarian Universalist Congregation at Shelter Rock (UUCSR) in June, 2004, the Edward Miller Memorial Scholarship Fund honors the memory of Edward Miller (1943 - 1997), UUCSR Music Director and life-long music educator.
The stipend, in an amount to be determined each year by the Music Committee, is used to further the recipient's music education.
Scholarships are delivered in lump sums to recipients by a member of the Music Committee at the senior awards ceremony of the recipient's local high schools, which must be located within Nassau County, New York. The Music Committee also invites recipients to a Worship Service at UUCSR at which their achievements are celebrated. The Edward Miller Memorial Music Scholarship Fund application and selection processes are administered by the Nassau Music Educators Association (NMEA).
Who is eligible to apply for a scholarship???
Any student in grades 1-11 whose teacher is an active member of NMEA is eligible to apply for the NMEA scholarship. Scholarships are offered to students seeking to attend a summer music program of their choice. NMEA Scholarships are not offered for students seeking to attend a musical theater program, or for those seeking to participate in a summer tour.
Any graduating senior who is not related to a UUCSR member is eligible to apply for the Edward Miller Memorial Music Scholarship. Applicants do not need to be pursuing a career in music, but should be able to describe how music has positively impacted their life and how they plan for music to possibly be a part of their educational endeavors or lives after graduating.
How does one apply for a scholarship???
Teachers must log into the members only section of the website and click on the scholarship tab on the left side of the page. Once there, you must select the students grade and which scholarship they would be applying for (NMEA scholarship for those in grades 1-11, Miller Scholarship for graduating seniors), and then enter the student's necessary contact information. An application will be generated and sent to the student to complete. They must then submit the required materials by the March 31st deadline to be considered for a scholarship. Miller Scholarship applicants may also apply using the direct link HERE and the button below.
How will monies be awarded and handled???
After the March 31 deadline, a scholarship committee will select students to receive our scholarships for the year. All students will be notified at that time of their selection. Scholarships will be directly sent to the summer program/organization at that time. No student will receive scholarship money directly from NMEA.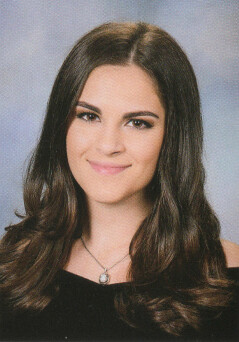 Meet past scholarship recipients here!
To apply for the scholarship, please complete the online application BEFORE MARCH 31, 2023.