Youth Religious Education
Junior Youth Program
The seventh grade program marks the transition from classroom style to a cooperative youth group environment.
Spirit Lab youth advisors facilitate youth's transition from the children's program to youth status in the congregation. The year is focused on partnership-in-worship visiting diverse religions across zip codes and creeds. The youth are immersed in the culture, community, and ceremonies of neighboring faiths. Social Justice is another key component of the Spirit Lab program. Youth research charities and fund raise to assist those charities of their own choosing. Through these events and activities, youth are empowered to act more responsibly and compassionately in their daily lives as active, engaged members of a global community.
Coming of Age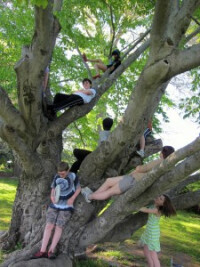 Youth are coming of age during their adolescent years. They are examining and affirming their own values and beliefs, and making their own choices about their social and religious commitments. This program for eighth graders includes social action projects, evening retreats, a Unitarian Universalist heritage tour of Boston, Cambridge and Concord, and a ceremony and reception celebrating their completion of the program.


Our Whole Lives (OWL)

Offering comprehensive sexuality education grounded in a holistic view of human sexuality and religious values, this is a program for ninth graders. Students are provided a unique opportunity to deepen their faith, develop and articulate their religious and sexual values, and make responsible decisions based on those values.
Senior Seminar
The 10-12 grade youth, with the help of their advisors, plan their own programs. These include discussions and guest speakers on topics of special interest to youth. Additionally, the group plans and conducts an annual worship service for the congregation, attends retreats and conferences, and engages in projects relating to social action and community service.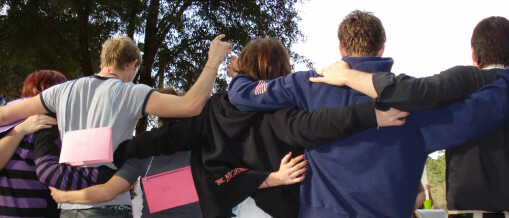 Youth Activities
Midnight Run

At least once a year, we partner with MIDNIGHT RUN, an organization dedicated to feeding and clothing the homeless of New York City. The youth involve the entire congregation by asking for donations of clothing and food for several weeks before the run. Weekly offerings from our Religious Education program help us purchase food and other supplies. We organize all of the clothing, prepare the food, get into vans and deliver the donated items to homeless people at designated stops in Manhattan.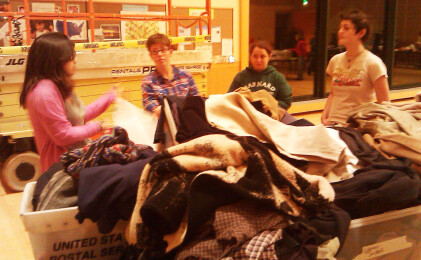 Annual Youth Retreat (offsite) for 7-12 graders Columbus Day weekend.
Young Religious Unitarian Universalist Committee (YRUUC)
Interested in leadership? Members of the Senior Seminar are elected to help plan activities for the 9th-12th grade youth. These officers also serve on the Board of Trustees and other congregational committees to ensure that the youth voice and perspective are considered in larger congregational planning.
Metro New York District YRUU Conferences, a UU Senior High Youth Community Building Conference
Did you know that there are 53 Unitarian Universalist Congregations in our district? That's right! From those congregations, youth gather to enjoy CONS! (Short for conferences.) Cons happen about six times a year and can focus on community building, spirituality or leadership development and District Bridging Ceremony planning. Conferences take place over the course of a weekend and are hosted at various congregations throughout the district. Fun is a large component.