Soulful Songs and Stories
With a song and your stories, we co-create a soft place for hard conversations and a brave space for personal and spiritual growth.


There was no gathering in March. Since the singular experience of sharing our stories face-to-face can't be replicated via computer, we're not even going to try. What we will do is send out an email every Friday about songs, stories, storytelling, community, or personal/spiritual growth until we meet again.
The latest mailing is available as a PDF here. If you'd like to be included in our mailing list, register with Jessica Pond (516.472.2914 or ).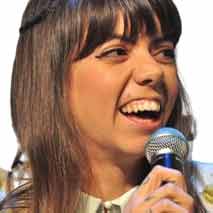 We hope we'll be able to meet next month, April 17, 2020, when the song to spark our stories will be "Pa'lante" ("onward") by Hurray for the Riff Raff and frontwoman Alynda Segarra.
Watch the official video www.j.mp/uucsr37 or the NPR Tiny Desk concert www.j.mp/uucsr38.