Onsite COVID Guidelines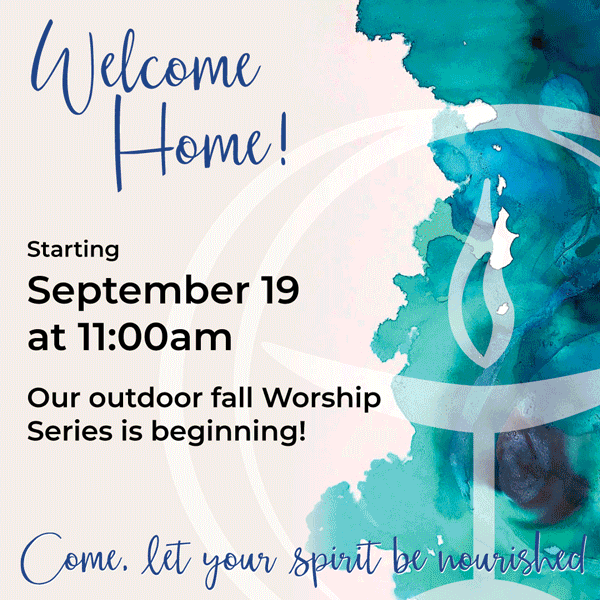 Welcome Home!
Effective Sunday, September 19, 2021 at 11:00 AM, we are welcoming you back on-site for regularly scheduled Sunday Worship Services! We are so excited to be able to share outdoor space with you again. Of course, COVID protocols will be in place. Here is what you can expect:
Multiplatform Services. Join Sunday services starting September 19 onsite or online! We plan to stream live from the Worship Tent, on the grounds at Shelter Rock, every Sunday until weather gets too chilly or the Reopening Task Force says we can move inside.
Mask Up! All must wear a mask that covers your nose and mouth to enter the building. You must also wear a mask at all times when in the Worship Tent. Masking is required at any intergenerational activity, whether indoor or outdoor. Let's help protect our youth! Though you may remove your mask while alone on the grounds, masking is recommended in outdoor spaces. Social distancing is encouraged everywhere.
Vaccination Requirements: We require proof of vaccination or a negative COVID test within 72 hours for any indoor programming for all adults. You may access the building for bathrooms. For now, any scheduled indoor activity may not exceed 25 people. This measure is to ensure that we are doing everything we can to keep our community safe!
Programming for Children and Youth: Religious Education programming begins Sunday, September 26! RE Classes will use their classrooms as "home base" and will aim to do as much outdoors as possible. RE Volunteer Teachers are vaccinated, and everyone will remain masked and physically distanced. Registration is required to participate! Visit uucsr.org/RE to register your family.
Let the Music Move You. Worship Services will feel a bit different this season. There will be music and masked and distanced singing from the choir, but congregants are asked to move their bodies instead of joining with their voices. Tune in and let the music move you!
Group Eating and Coffee Eating will only be allowed outdoors. To reduce risk, there will not be a regular coffee hour following the services. There will be no communal eating (like buffet style foods or potlucks). Any food served will be in individual packaging. You may remove your mask to eat or drink when properly distanced outdoors, but only with other members of your household pod.
All Are Welcome. Join us in-person or online for fall Worship Services! Though things will be different, we are hoping to build loving religious community together in all the ways we can while staying safe.
If you have considered visiting, know that you are welcome. Email our Membership Coordinator, Abigail Highland at with any questions on how to get involved.