Purpose and Plans
UUCSR's Past, Present, and Future:
Community, Spirituality, and Service have been identified as the critical characteristics of Shelter Rock that merit recognition, development, and ongoing support for both members and outreach purposes.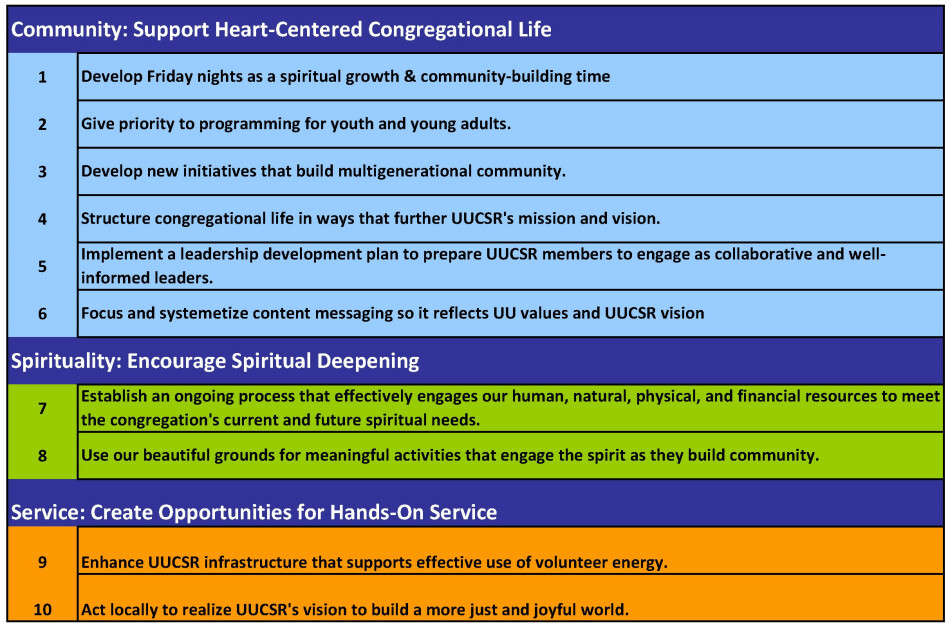 2022 Strategic Plan (Approved)
Your feedback on the Plan is welcome. Please convey your thoughts HERE.