Plan a Visit
Come grow with us. Let your spirit flourish in a religious community of people who care about justice, equity, and compassion in the world. Come be a part of something bigger than ourselves:
---
CONNECT WITH US
RSVP to this Sunday's Service and get a personal welcome. Then, arrive a little before 11:00 AM to say "Hi!" at the Welcome Desk before Sunday Services!
---
BE WITH COMMUNITY
Join the experience either for Sunday Services and Soulful Sundown either on-site or online! Check the calendar to see all of the events and where they'll be.
---
FOLLOW US
On Social Media for spiritual meaning throughout the week. Get messages and meditations to keep you centered. You can find those on our website, Facebook, and Instagram.
---
COME TO THE NEXT INQUIRERS SESSIONS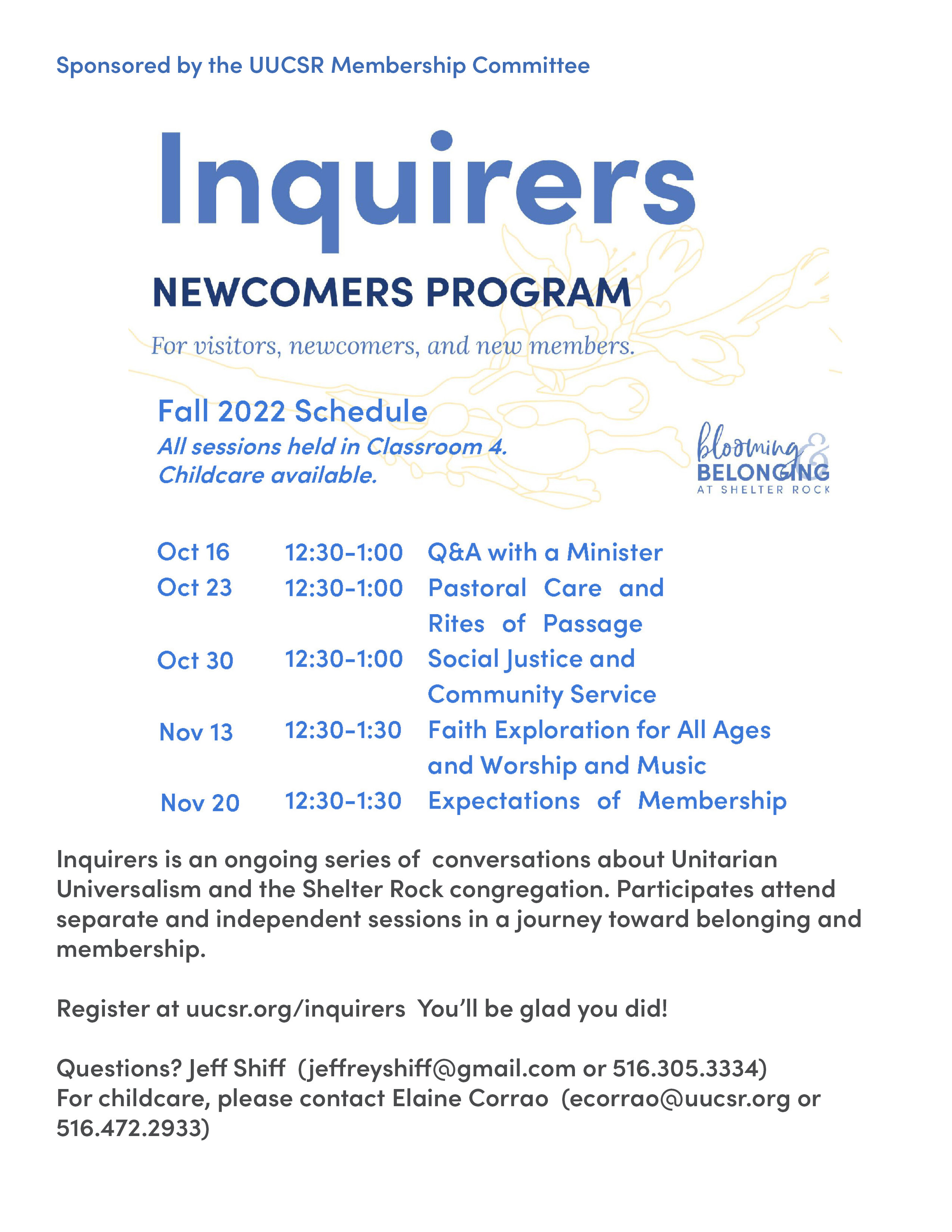 Join the Inquirers Group to get started on the path to membership and belonging at Shelter Rock. Join the group to hear about updates of the next Inquirers sessions. Register HERE.
---
MAKE CONNECTIONS
Meet ministers, staff, and other congregants face to face. Check out our full calendar of events that you can drop in on.