Past Scholarship Winners of the Edward Miller Memorial Music Scholarship Fund
2018 – James Paul Nadien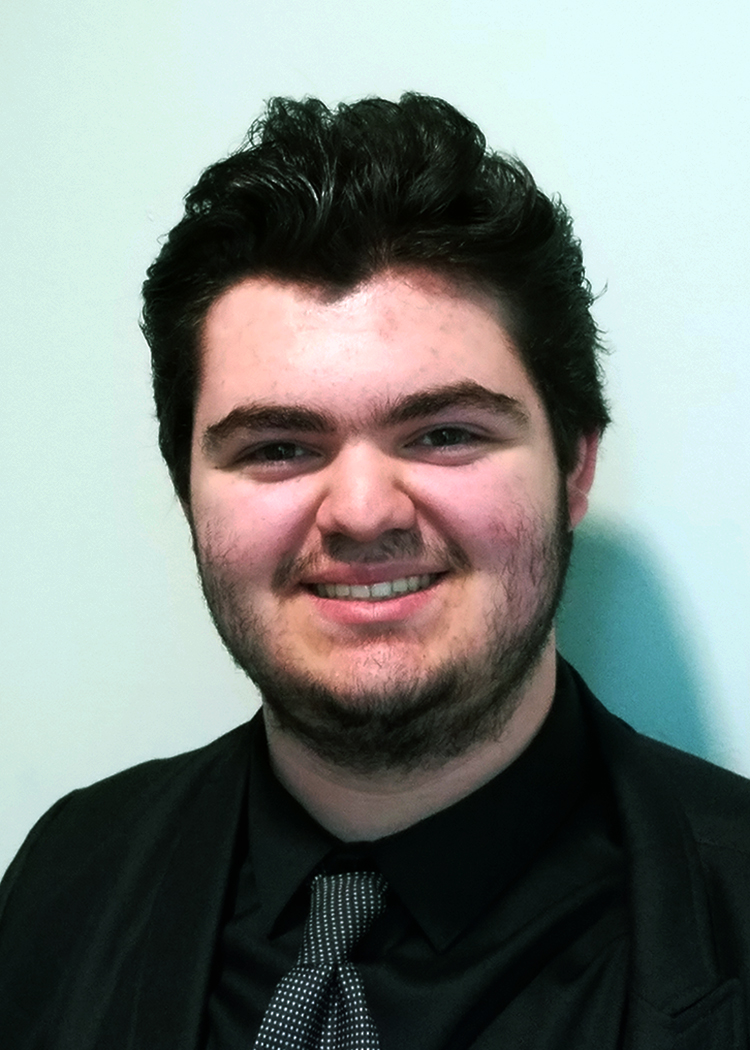 James Paul Nadien graduated from Plainedge High School. He is an accomplished jazz drummer and pianist. James got perfect scores on NYSSMA's All-State jazz evaluations for both drums AND piano. He was the All-State Jazz Piano Student of the Year, and won the prestigious "We Make a Difference" award. At Plainedge, James has participated in jazz band as pianist, and marching band as drum major. He has also accompanied other music students on piano. James studies at the New England Conservatory of Music, majoring in drum set performance.
2018 - Cara Noetzel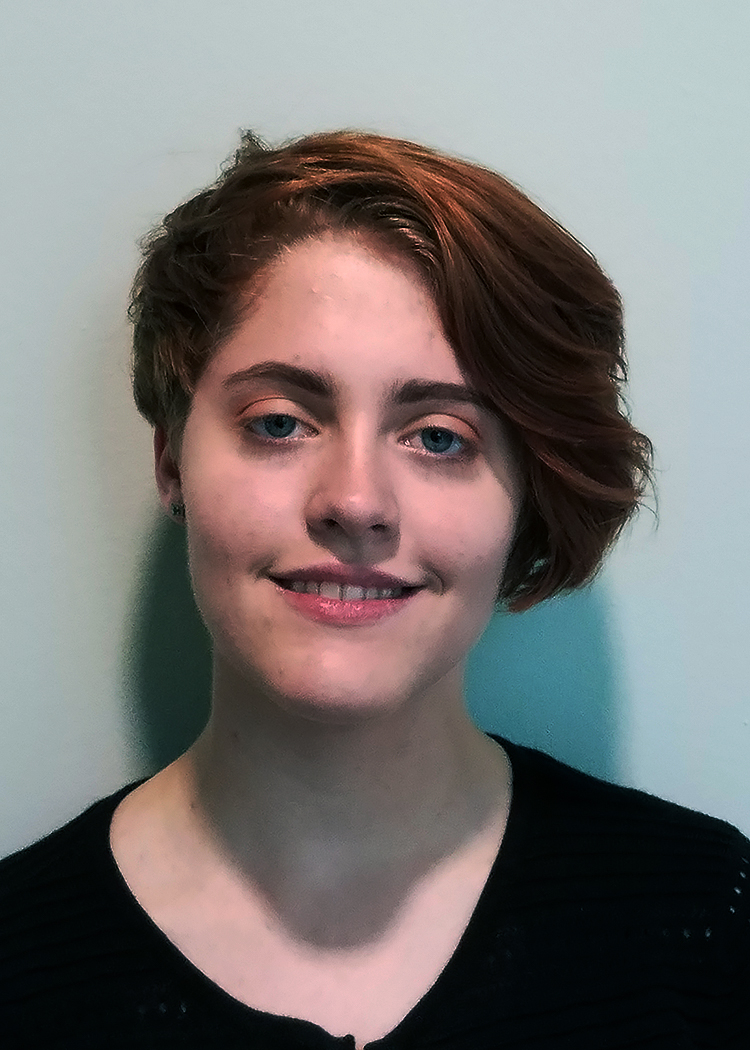 Clarinetist Cara Noetzel graduated from Hicksville High School. A member of the National Honor Society, she has won many additional honors, including Rho Kappa Social Studies Honor Society, Mu Alpha Theta Math Honor Society and National Spanish Honor Society. She played in the All-County band for four years, and served as drum major for the Hicksville Marching Band. She is pursuing a career in music education with concentration in clarinet at the SUNY Fredonia Honors Program.
2017 – Matthew ERman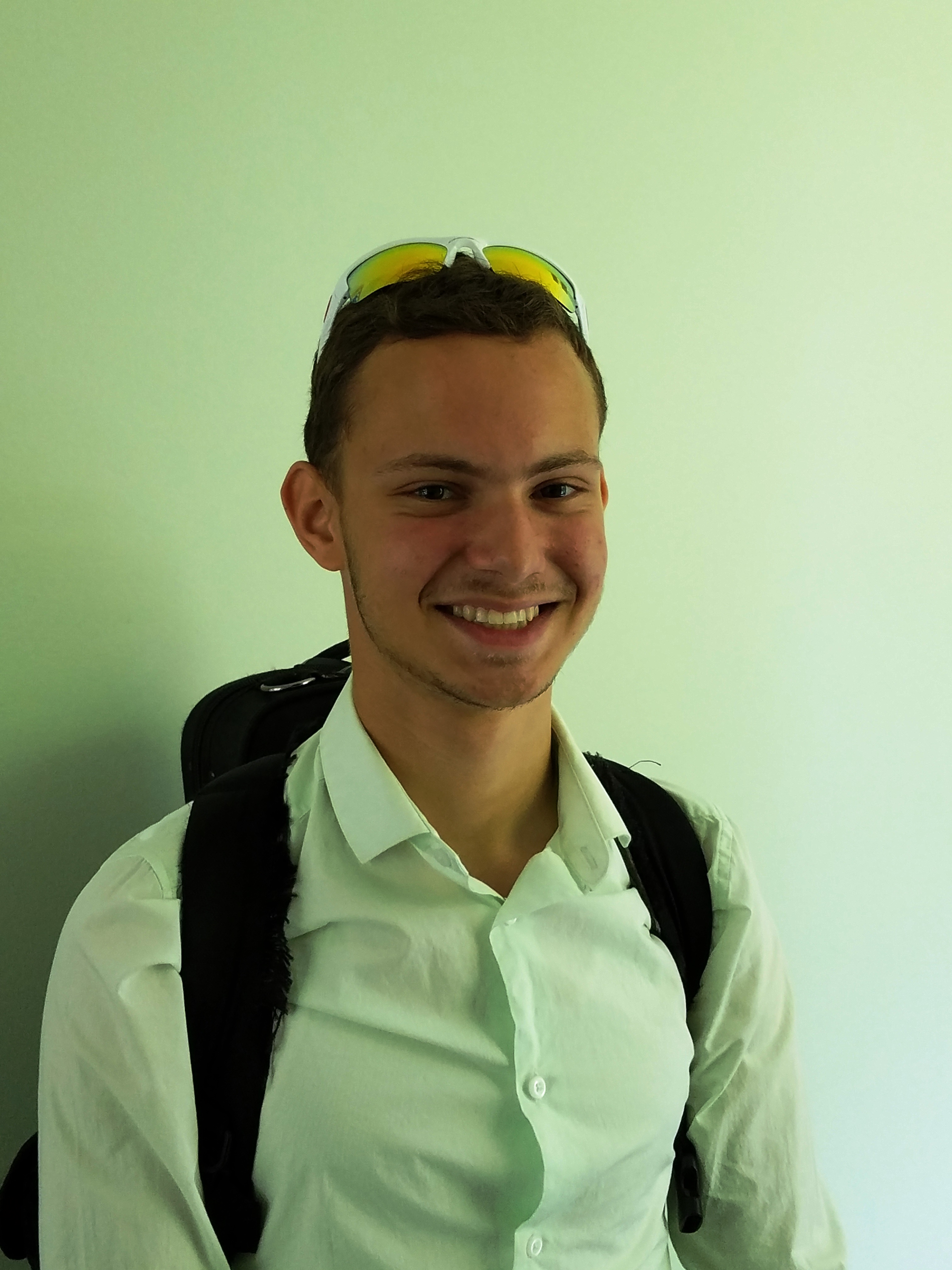 Saxophonist Matthew Erman graduated from East Meadow High School. For two years running, he traveled to Syracuse in March in order to play with the New York State Band Directors Association High School Honors Jazz Band. In addition, Matthew served as alternate in NYSSMA's All-State Jazz Band. Matthew also sang in his high school chorus. He is currently pursuing a career in music education at SUNY Fredonia.
2017 – Jillian Rossi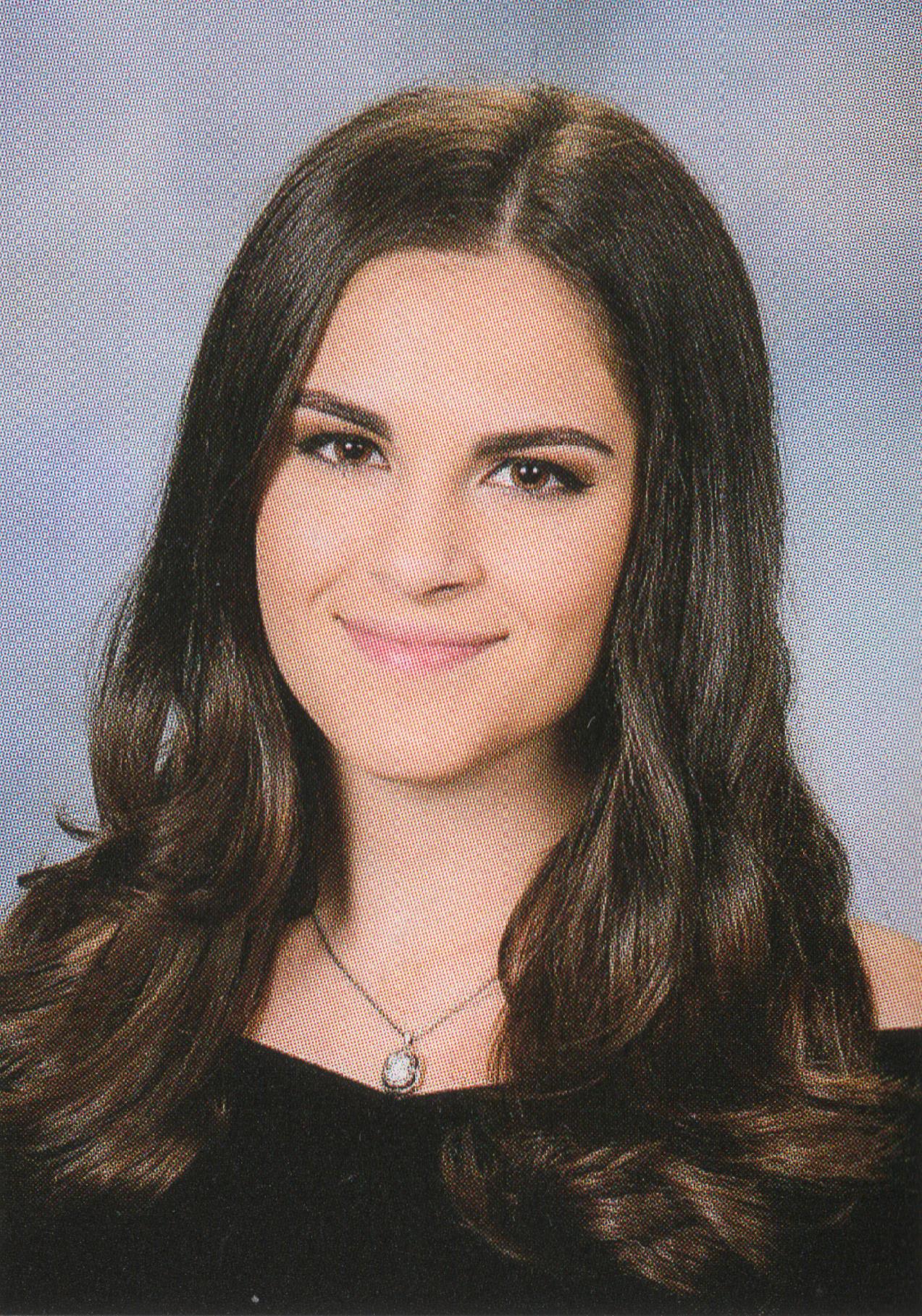 Jillian Rossi graduated from Nassau BOCES Long Island High School of the Arts and from Bellmore JFK High School in Bellmore. She sings soprano, plays guitar, and writes her own songs. Jillian sang in JFK's Select Choir for past two years, and participated in the JFK Talent Show. At LIHSA, she participated in many awards ceremonies, dinners, board meetings and fund-raisers, while serving as vice-president of the local chapter of the Tri-M Music Honor Society. At the Town of Oyster Bay's annual Arts Council event, Jillian won first place in 2015, was chosen silver winner in 2016, and gold winner in 2017. Her main interest is popular music, writing and performing songs that she composes. Jillian now attends Berklee College of Music in Boston.
2016 – Samantha Filippone
Samantha Filippone graduated Glen Cove High School and will be enrolling in Hofstra University's Honors College. She sang soprano with Glen Cove's regular chorus, while at the same time leading the altos during bimonthly sectional rehearsals. As a member of the Select Chorale, she performed at Saint Peter's Basilica before Pope Francis. She has performed in Nassau Music Educators Association's (NMEA) All-County Chorus in 2014 and 2015. Samantha is also an instrumentalist. She played baritone in Wind Ensemble, trumpet in jazz band, and cymbals in percussion ensemble. She served as conductor of another Sewanhaka group, the Pep Band. Samantha is a member of the Tri-M Music Honors Society and the National Honors Society, and president of the school drama club.
2016 – Kiana Kerr
Violinist Kiana Kerr is a graduate of Sewanhaka High School in Floral Park, and is attending University of Southern California. Concertmaster of her high school orchestra, Kiana was a member of the Tri-M Music Honor Society, National Honor Society, Science National Honor Society, Sewanhaka String Ensemble and All-District festival Orchestra. She also participated in NMEA's All-County Orchestra, the Long Island Youth Orchestra, and the Long Island String Festival. In addition, Kiana received the St. Michaels College Book Award.
2015 – Emory Granat
Emory is an alto who graduated from Plainview-Old Bethpage JFK High School and is studying at the Setnor School of Music of Syracuse University. At JFK, Emory sang in Treble Choir, Mixed Choir, and two a-capella groups, as well as participating in dramatic productions. She has participated in NYSSMA Nassau County events since fifth grade, NYSSMA All-State for two years. Emory has been a member of the Tri-M Music Honor Society and was awarded a Vocal Coach certificate by them. Emory has served in several leadership positions at her school, serving as president, manager and secretary of several vocal groups. In addition, Emory is a member of the National Honor Society, JFK's Honor Society, and drama and Spanish honor societies.
2015 – Alana Peterson
A graduate of Holy Trinity High School, Alana currently attends Hunter College. She has been playing the flute since she was nine years old, and for the past four years she has held first flute seat in her High School Band. She has also participated in the pit orchestra for two of Holy Trinity's dramatic productions, and has participated in NYSSMA's Solo Festival for the past four years. A member of the Long Island Flute Club, Alana is a member of the Tri-M Music Honor Society and has participated in several performances beyond her high school, including the Duncan Tree Foundation's performance for Governor Patterson at the Jamaican Consulate in 2012, the Urban League of the LI National Achiever Society, the Helen Keller Services for the Blind, and several worship and funeral services.
2014 – Dana Berman
Violinist Dana Berman graduated from Long Beach High School, where she participated in orchestra and special ensembles. As a guitarist, she also participated in several shows and jazz performances! Dana served as president of her local Tri-M Music Society. She has won numerous NYSSMA awards for her musicianship, including 3 for violin, 2 for vocals, and 1 for ensemble, plus she received perfect scores on her NYSSMA evaluations for several years. Dana has participated 5 times with the Long Island String Festival and six times with the All County orchestra. Dana performed as assistant concertmaster of the Metropolitan Youth Orchestra for six years running, with performances at Avery Fisher Hall and Carnegie Hall. She hopes to begin a career as a music educator, and she already has some violin students. Dana will be studying music education and violin at the Crane School of Music in Potsdam, NY.
2013 – Nicholas Kelliher
Nicholas graduated Baldwin Senior High School, where he sang tenor in chorus, led the tenor section, and served as president. He also led several small vocal ensembles and acted in several of Baldwin's dramatic productions over the years. He has sung with the New York State School Music Association's All-State Mixed Choir and the National Association for Music Education's All-Eastern Honors Chorus. In addition, he studied choral music with the New York State Summer School of the Arts. Nicholas received the Long Island Arts Alliance Scholar Artist Award of Merit. He has served as President of the Tri-M Music Honor Society and President of the Baldwin Concert Choir. Nicholas is now attending the New England Conservatory of Music.
2013 – Luke Norris
Tenor saxophonist Luke Norris graduated from Bethpage High School. He has played in NYSSMA's All-County and All-State Jazz bands, The All-State Conference Symphonic Band, the Nassau-Suffolk Performing Arts Jazz Ensemble, and numerous Bethpage ensembles. He received a perfect NYSSMA score of 100 for jazz saxophone. Other awards include Music in the Parks Outstanding Soloist, the Long Island Composer's Alliance Arline Diamond Memorial Award, and Tri-M Music Honor Society, where he served as Vice President and Treasurer. Luke is also a composer. His composition "Transitions" for saxophone quartet won the Young Composer's Award at NYSSMA's All-State Conference. His electronic composition "Gamma Knife" was performed at the Electronic Music Showcase at NYSSMA's winter conference. Luke is a great allaround student, achieving many honors in fields of study other than music, but music is his primary interest. He now attends the Eastman School
2012 – Jordan Bak
A graduate of West Hempstead High School, Jordan plays piano, violin and viola, and has the unique distinction of receiving perfect NYSSMA scores on all three instruments! He is continuing his education at the Berklee College of Music, studying piano and viola performance. He has participated in both West Hempstead symphonic and chamber orchestras, the JSE and YSE divisions of the Children's Orchestra Society, the Youth Orchestra at Molloy College, All-County orchestra and the Long Island String Festival. Jordan is also a member of the Tri-M Music Honor Society. He received the Long Island Music Hall of Fame Scholarship, the Catherine L. Bowers Viola Scholarship, the New York State Council of Administrators of Music Education Scholarship, and the Joshua L. Brandon Memorial Music Award.
2011 – Dylan Gross
A master of vocal and string bass, Dylan graduated East Rockaway High School and is now studying music education at Five Towns College in Dix Hills. Besides school orchestra and chorus, he has participated in many smaller groups, singing and playing bass guitar or drumset. This includes East Rockaway's annual theatrical production "Broadway Night," raising funds for East Rockaway's own music and art scholarship. Dylan has participated for the past few years in NYSSMA events and is a leader in the Key Club, which seeks to make a positive difference in the community. He also led a folk music group at his local church.
2010 – Taryn Teurfs
A talented violinist and soprano, Taryn graduated Baldwin Senior High School and is currently attending the Honors College of Hofstra University, majoring in music. Her impressive list of achievements includes leadership positions in both her high school chorus and orchestra, involvement with many high school dramatic productions, plus participation in the Metropolitan Youth Orchestra, the New York State Summer School of the Arts for Choral Studies at Fredonia, NassauSuffolk Vocal Jazz, the Long Island Composers Alliance, the Long Island String Festival Association, All County Choir and All County Orchestra, and the Tri-M Music Honor Society, to name but a few. In addition, Taryn has volunteered at several local nursing homes and rehabilitation centers. For example, she designed an original series of concerts for the Bayview Nursing Home, in which patients are encouraged to interact using music. Her most memorable experiences include performing as violin soloist at Carnegie Hall and Avery Fisher Hall.
2009 – Eunbit (Kelly) Cho
Recently emigrated from Korea, Eunbit (or as her friends call her, Kelly) graduated Plainview-Old Bethpage J.F.K. High School and is now studying at the Manhattan School of Music, where she attended previously as a pre-college musical scholar. She participated twice in the New York State Summer School of the Arts in Saratoga. The second summer, on a New York State Senate scholarship, she won principal first violin. Kelly was one of the five violinists chosen to participate in a master class at C.W. Post College with members of the Shanghai String Quartet. She served as Long Island Youth Orchestra concertmaster from 2006 through 2007, and participated with the New York Youth Symphony Orchestra in 2008 and 2009. In addition, Kelly participated twice in both NYSSMA All-County and All-State symphony orchestras.
2009 – Michael Pitocchi
Michael graduated Massapequa High School and is now attending the Crane School of Music at SUNY Potsdam, majoring in voice and string bass performance. At Massapequa, he participated in the high school Cabaret show, and played "The Beast" in a production of Beauty and the Beast, where he sang bass-baritone. Michael is a member of the Tri-M Music Honors Society and the Long Island String Festival Association. He also participated in NYSSMA's All-County Band, Orchestra and Chorus.
2008 – William Eye
William graduated Baldwin Senior High School and is currently attending the prestigious Frost School of Music at the University of Miami, majoring in music education. He is an exceptionally accomplished violinist, having performed with a number of groups, including the Long Island String Festival Orchestra and the Long Island Youth Orchestra. William toured Japan, Russia, Korea and Hawaii with the Long Island Youth Orchestra during the summer of 2008. He was concert master of Baldwin's honors Chamber Orchestra for three years, and founded Baldwin's Gold String Quartet which has performed at several events. William also joined the school chorus as a baritone. He served as its bass section leader, and made All-State the following year. He also sang in the select jazz choir and performed in Baldwin's dramatic productions of Damn Yankees and Footloose.
2007 – Michael Oquendo
Michael graduated Long Beach High School and is now at the Crane School of Music at SUNY Potsdam with a major interest in music education. An exceptionally talented trombonist, he has played with his school marching band, jazz band, Dixieland band and pit orchestra. Michael was president of his local Tri-M Music Honor Society, and has also been a member of the Metropolitan Youth Orchestra and the Nassau/Suffolk Wind Symphony.
2007 – Justin Tricarico
Justin graduated East Rockaway High School (NMEA has assured us that the choice of an East Rockaway student was not related to the fact that Edward Miller taught there!) and is currently attending the Aaron Copeland School of Music at Queens College where he plans a major in music theory. His interests also include piano, performance, conducting and sight-singing. A versatile and talented saxophonist, he has participated in his school band, jazz ensemble, and other small groups. Justin is also interested in computers, and played a pivotal role in East Rockaway s use of modern technologies.
2006 – Maxx Rivera
Maxx graduated Elmont Memorial High School in June and is now starting his freshman year at Stony Brook University with a minor in music performance. An exceptionally accomplished jazz trumpeter, Maxx served as assistant director of the junior high school band. He was selected for the Nassau-Suffolk Concert Band and the Nassau Community College Jazz Ensemble. He also participated in the jazz workshop program at Adelphi University. In recent years, Maxx has been teaching music to younger children.
2006 – Stephan Labelle
Stephan graduated Plainview-Old Bethpage High School this June and is currently attending the University of Delaware with a major in music performance and music education. A superb classical violinist, he has been concertmaster of his school orchestra, a member of his school choir, and a member of the Gemini Youth Orchestra. He has attended summer music programs at Hartwick College and CW Post College, and is president of the local chapter of the Tri-M Music Honor Society.
2005 – Erin Alvey
While attending Garden City High School, Erin was chosen two years in a row for the prestigious New York All-State Symphonic Band and All-State Wind Ensemble, while earning perfect and near-perfect scores on some of the most challenging works in the solo trumpet repertoire. In addition, Erin received the Christopher Dunn Music Faculty Scholarship, and New York State Field Band Conference Scholarship, and is one of 100 finalists in Hershey's national All USA High School Band. Her high school experiences demonstrate a great willingness to work and to help others. She has an extraordinary commitment to music, tremendous artistic talent and technical skill.