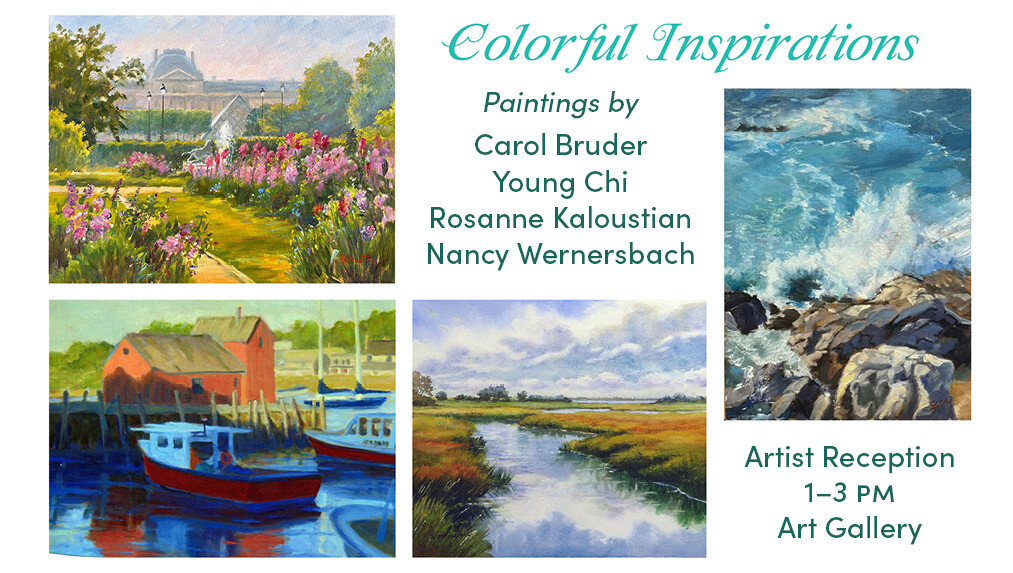 Sunday, September 25, 2022
,
1:00 PM - 3:00 PM
All are welcome to the Colorful Inspirations Artist's Reception on Sunday, September 25, 2022 in the Art Gallery.
Artwork by Carol Bruder, Young Chi, Rosanne Kaloustian, and Nancy Wernersbach
Show runs September 17–October 18, 2022 The Art Gallery is a multi-purpose space. Please call receptionist Elaine to ensure an optimal time to visit the exhibit. Thank you.