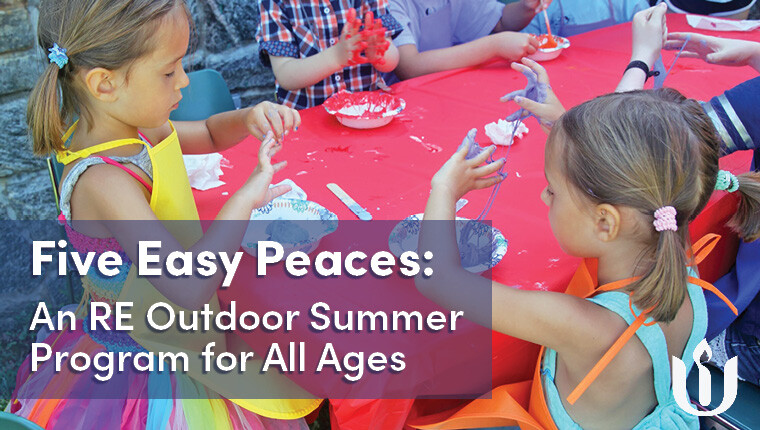 Every Sunday, from 07/10/2022 to 08/14/2022
,
11:00 AM - 12:30 PM
11:00 AM on Sundays, July 17, 24, 31, August 7 and 14 on the grounds at UUCSR
Everything these days can feel like it's 15 times harder to do, especially when it comes to finding moments of peace within ourselves and those around us...but it doesn't have to be so difficult! This summer, we will explore some simple, joyful ways to make space for peace with one another in community.
Join us for five consecutive weeks of uplifting music, summertime fun, spirit-lifting activities, and surprises galore!
Please CLICK HERE to sign up and feel free to reach out to Carson at with any questions.