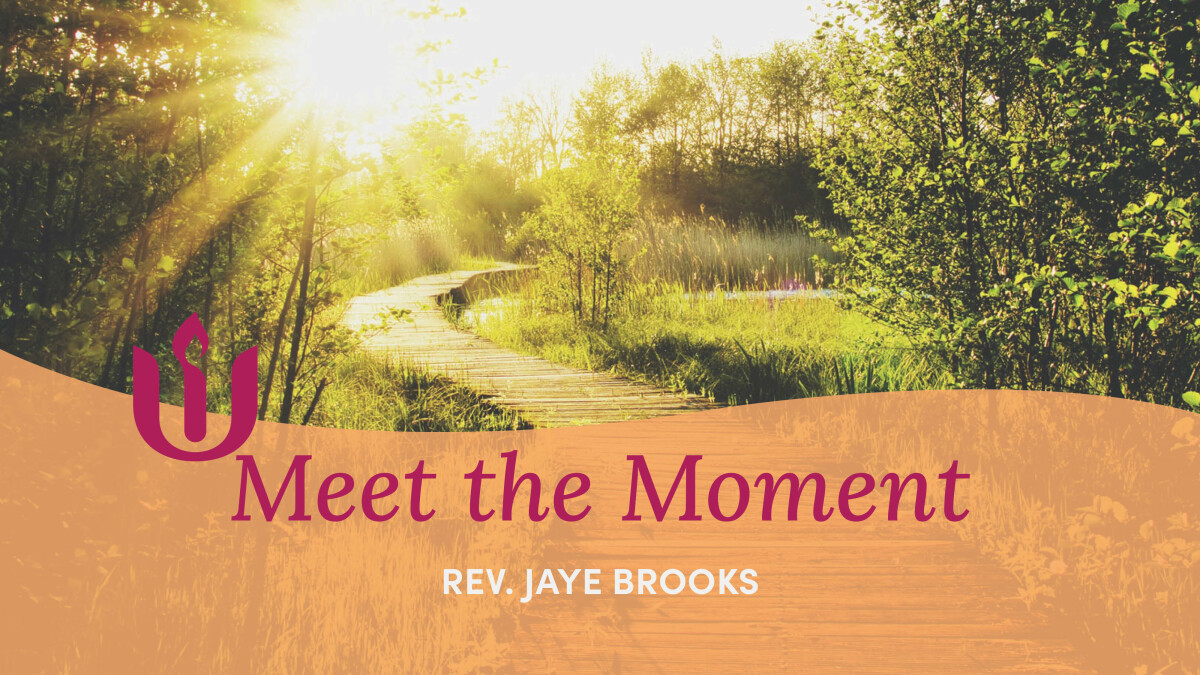 Sunday, June 26, 2022
,
11:00 AM - 12:00 PM
Today we celebrate the 2022 UUA General Assembly theme, "Meet the Moment." Wherever we've come from, wherever we're going, this very moment is the only time we can act to change ourselves, our lives, and the life of the wider world. Over the past week, thousands of Unitarian Universalists are gathered to consider the moment we all are now meeting. At the UU Congregation at Shelter Rock, onsite and online, today we celebrate the blessings that can arise as we "Meet the Moment."
Note: UUCSR's Sunday morning Worship Service is onsite and livestreamed at 11:00 AM, as usual. The GA Sunday morning Worship Service (also titled, "Meet the Moment") will livestream at 12:30 PM Eastern Daylight Time.
This service is an onsite service, also available livestreamed. Mask wearing is encouraged. Masks are required when singing. Livestreams are available on uucsr.org/worship, on Facebook, and YouTube. Closed captions and podcasts available afterward. Also aired on NSTV. Watch live with other members and newcomers at our new Sunday Morning Experience (click here to join on Zoom). Closed captioning is available on services approximately 24 hours following live streamed broadcasts. Please click "cc" in the lower right section of a video to enable closed captions.