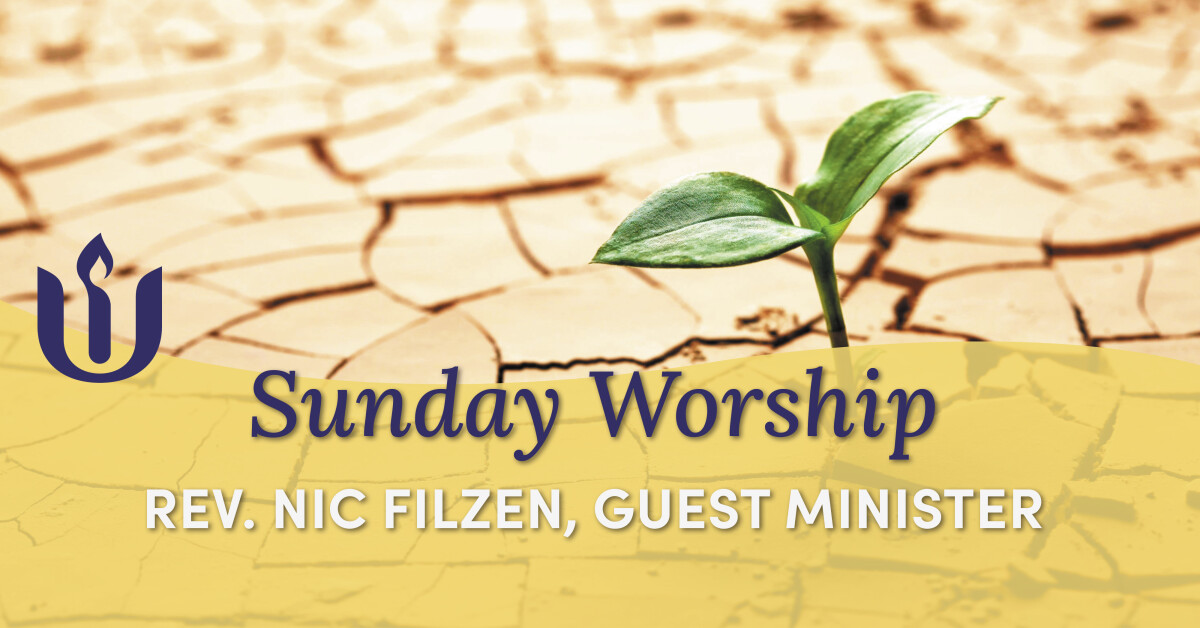 Sunday, May 15, 2022
,
11:00 AM - 12:00 PM
Sound Beauty, led by Rev. Nic Filzen, Guest Minister How does making music -- nurturing sound beauty -- help to connect us? Ground us? We'll (re)connect as a community with a new composition by UU Church of Augusta Music Director, David Neches.
This service is an onsite service, also available livestreamed. The Worship Room, Art Gallery, and Social Hall provide ample distancing during the Service. (Mask wearing is encouraged. Masks are required when singing.) Livestreams are available on uucsr.org/worship, on Facebook, and YouTube. Closed captions and podcasts available afterward. Also aired on NSTV. Watch live with other members and newcomers at our new Sunday Morning Experience (click here to join on Zoom). Closed captioning is available on services approximately 24 hours following live streamed broadcasts. Please click "cc" in the lower right section of a video to enable closed captions. For assistance, please contact Jen Sappell ( ).