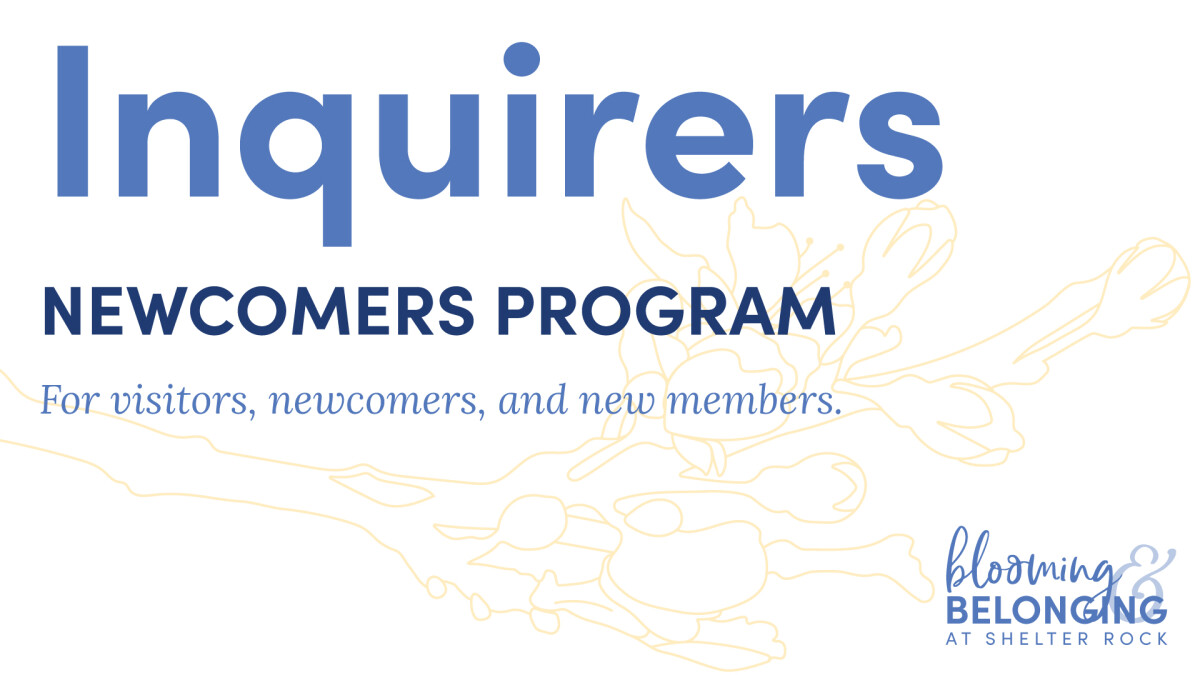 Sunday, May 15, 2022
,
12:00 PM - 1:30 PM
Topic: Membership at Shelter Rock
Inquirers is an ongoing series of conversations for visitors and newcomers that invites you to learn about the congregation and Unitarian Universalism. Each session covers a different area of congregational life and gets you familiar and connected with key leaders and staff members at Shelter Rock.
This is the last Inquirers session of the spring series. The Membership session is required to join as a new member. In this session we will discuss the meaning of membership, what benefits members experience at the congregation, and we will talk about the organizational structure at Shelter Rock.
The Inquirers Series is the first step on your path to belonging and to membership. If you would like to learn about requirements for Membership, click here. Email Abigail at with any questions, and don't forget to join the Inquirers Group Here!